The Esslingen Advice Centre offers advice and support to women who are experiencing or have experienced domestic violence in various forms in their relationships.
Friends, acquaintances and relatives who have contact with affected women and children and need information can also contact us, as can specialists from various institutions.
Offers of help at the advice centre
One of the main focuses of our offers of help is personal consultations, as well as telephone consultations and information meetings.
The consultations are free, confidential and open-ended and range from one-off information chats and consultations to longer, supportive mentoring.
We try to make appointments quickly.
Consultations can also be anonymous.
Together with the Psychological Counselling Centre at the District Deaconry Association in Esslingen, we offer a women's group with the title "Leave old paths behind – take a new direction" .
On eight theme-centred evenings, 6-12 women deal with what strengthens them, what sometimes hinders them, what they want to say yes or no to and what increasingly helps them to find their own way.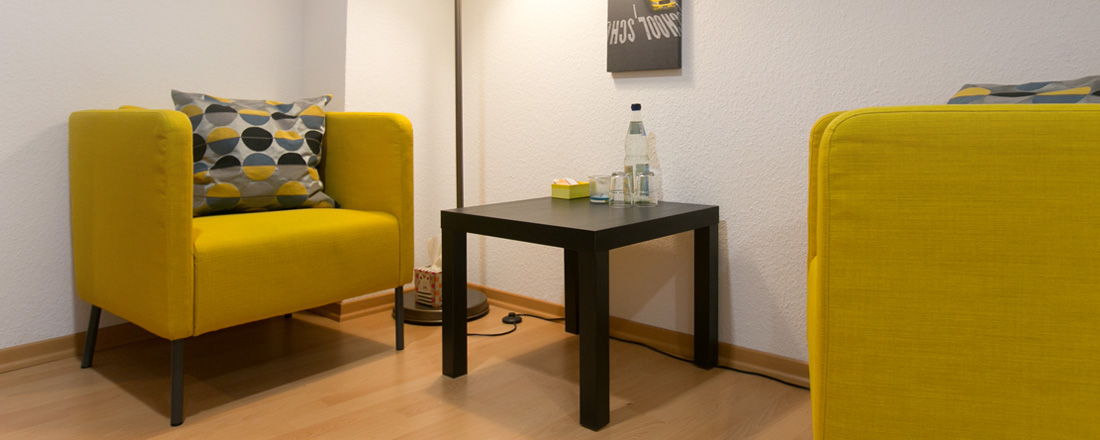 Contents of the consultation
Subjects that are discussed during consultations are determined by the person seeking advice.
The consultations offer information and the possibility of emotional relief and stabilisation at times of life crisis. It is important for us that women decide for themselves whether, when, and how much they want to report about their experiences.
We would like to support the women affected in developing strategies to cope with experiences of violence and its consequences, expanding their skills and initiating opportunities for change.
Our aim is for them to shape their everyday life independently.
Furthermore, we give information on legal and financial options and help them find a place at a women's shelter .
Further information