Our association
The Frauen helfen Frauen Esslingen e.V. association is the sponsor of the women's shelter, the women's advice centre and the women's intervention centre.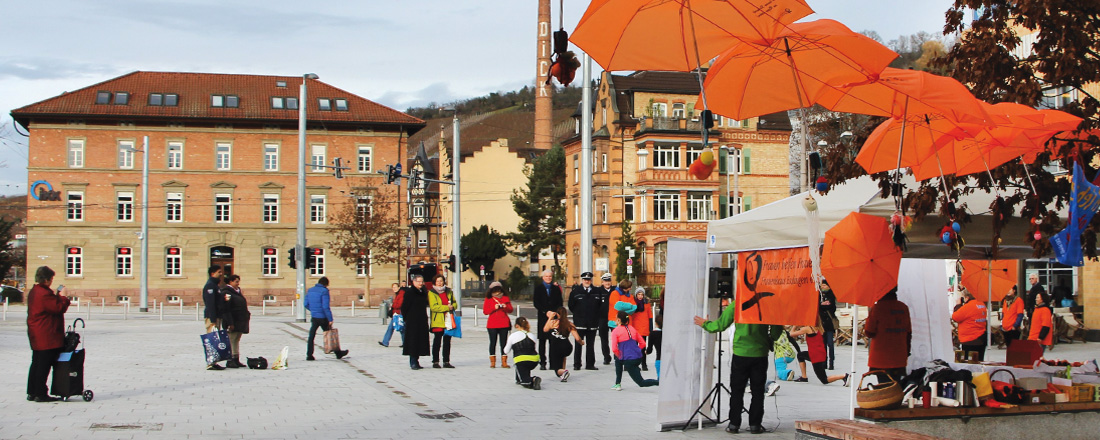 1982 saw committed women from Esslingen join together with the aim of creating a refuge for women and their children affected by domestic violence. On 24.11.1982 they founded an association called "Frauen helfen Frauen Frauenhaus Esslingen e.V", the roots of which lie in the autonomous women's shelter movement.
1983 in September, the counselling centre started its work.
1985 the women's shelter was able to open.
2009 the women's post-eviction intervention centre was also established in our counselling centre.
2015 our association was given its current name of "Frauen helfen Frauen Esslingen e.V.".
From the very start up until today it has been an obligation of our association to make violence against women and children visible and to work to improve the situation of those affected. In addition to running our facilities, we therefore carry out public relations work in the form of campaigns and publications.
Our board of directors
Currently, our honorary board consists of three women, who represent the association externally. Managerial tasks are largely delegated to the full-time employees. Working together on equal terms between the board and the team is our basis for mutual support and good cooperation.