Esslingen Women's Shelter offers protection and safe accommodation for women affected by violence and their children. Women and children receive support, advice and guidance from us and can develop new perspectives for their own lives.
How to access the shelter
If you would like to seek refuge in the women's shelter, please call us on: 0711 37 10 41
Who can access the women's shelter?
The women's shelter offers protection, refuge and safe accommodation to women over the age of 18 affected by violence. The address of the house is therefore kept secret. Women affected by violence can be accommodated together with their children. The only age limit is for boys aged 14 and over; they cannot be admitted. We will look for alternatives together.
Likewise, we do not accept purely homeless women or women whose main problem is addiction or mental illness. In these cases, too, we will offer help to find other places.
How can a woman access the women's shelter?
Admission to the women's shelter usually takes place via a telephone call. If a room is free, a meeting point will be arranged, from where the woman will be picked up by an employee and brought to the house.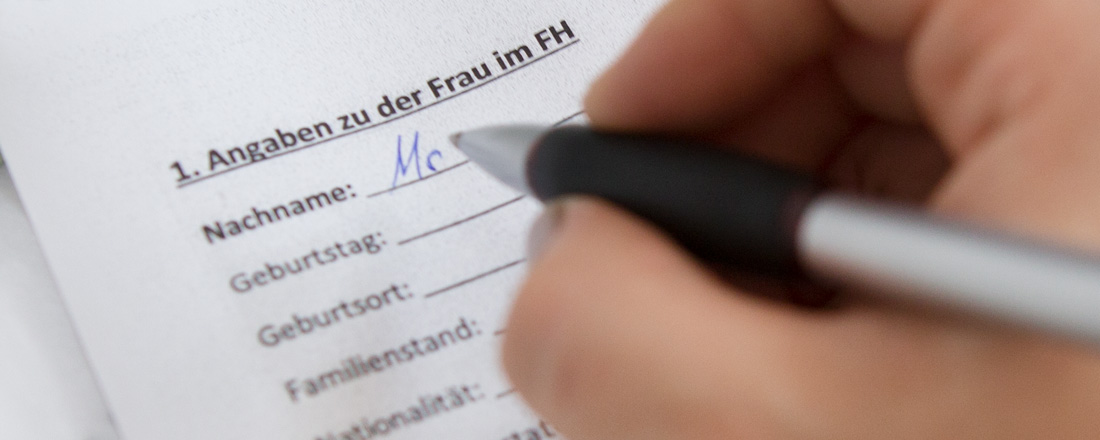 If the arrival can be prepared, it is helpful to bring the following things:
Clothing for you and your children

ID cards / passports

Savings book / money

School bags

Children's favourite toys

If necessary, medicines

Health insurance cards

Details of income, e.g.

Child benefit documentation
Documentation from Job centre, social security office etc.
Certificate of earnings
Bank account documents
In an emergency, however, the affected person does not need to bring anything to enter the women's refuge. Personal belongings and documents can be obtained afterwards with our help.
The most important thing is that women keep themselves and their children safe!
Life in the women's shelter
Once admitted, the women live alone or with their children in one room. They share the bathroom, kitchen, living room and terrace. There is a small welcoming garden invites to play in. All residents take care of the house and keep it clean.
The residents of the women's shelter take care of themselves and their children. They organise their everyday lives independently and make their own decisions. House rules have been establisched for communal together in the house, which all residents must adhere to. In addition to the confidentiality of the address, attention, respect and consideration, as well as non-violence in the house are top priority.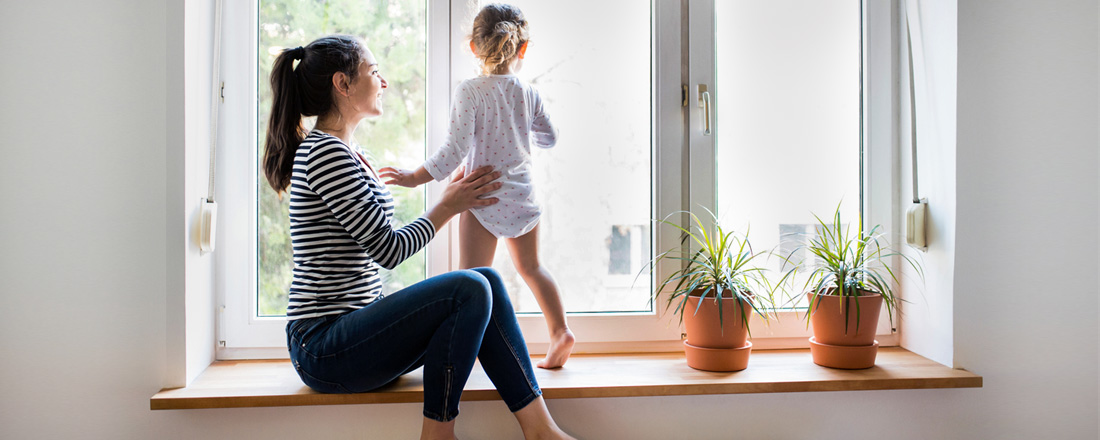 How long can women stay in the women's shelter?
Every woman may stay with her children until she no longer feels threatened, has made a decision about her future life and feels able to implement it.
Children and young people in the women's shelter
Children and young people have often experienced violence themselves or been witnesses to violence. That is why the women's shelter offers them protection and security. We have full-time employees, as responsible contact persons for children and young people in the girls' and boys' sector. Their work is partisan in favour of the girls and boys and they see themselves as representatives of the children's interests.
Mothers with sons up to the age of 14 can find refuge in the women's shelter. If a son is older than 14 years, we will discuss alternatives together.
Help on offer for children and young people in the women's shelter
The educators in the women's shelter regularly run sessions for groups of children where they can play, take part in handicrafts or paint. In addition, there are individual sessions where children can talk about their issues, hopes and fears.
Where possible, excursions and free time are organised during the school holidays.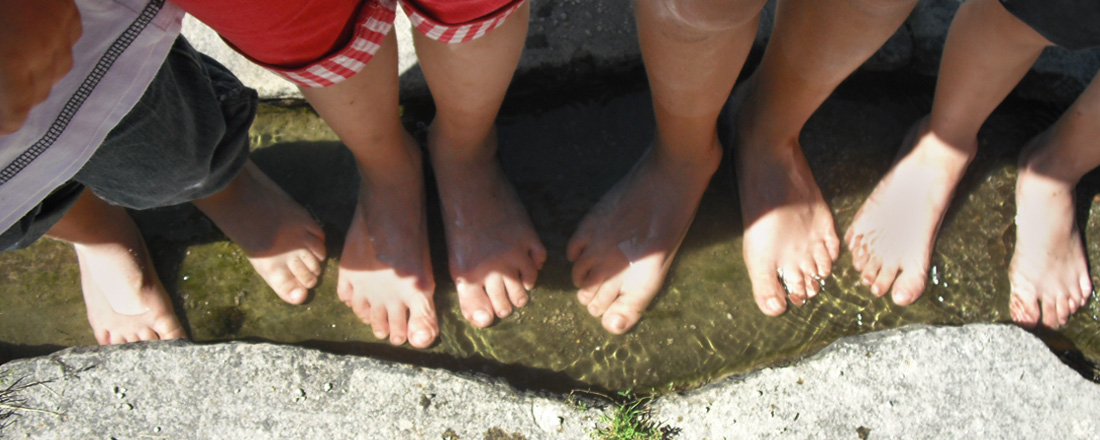 Help on offer for mothers
In addition to providing psychosocial support for children and adolescents, the educators also support mothers on issues such as school and daycare, custody and access rights and other issues.
The work with the girls and boys affected by violence is largely financed by donations. Therefore we look forward to receiving support for our work.
After the women's shelter
Even after moving out of the women's shelter, women can take advantage of the support offered by our association. Former residents can get advice and support from our advice centre . Each woman can decide for herself whether or not to take advantage of this offer. There is no obligation to access follow-up advice.
The women's shelter team and working with the women
The team consists of trained social workers. They have many years of experience of working with women and children affected by violence. The social workers work in a team on an equal footing. Through regular supervision, training and further education, we are constantly expanding skills and knowledge.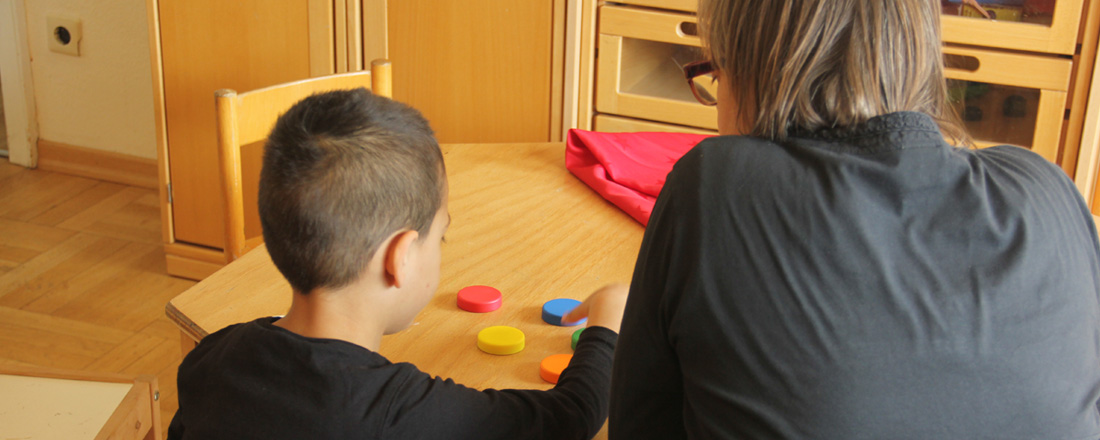 For example our team has advanced training in the following areas:
Person-centred advice

Systematic individual, couple and family therapy

Psychotraumatology and trauma education

Mental illness

Intercultural training

Managing stress through mindfulness (MBSR)
Employees have their offices in the women's shelter and can be reached there on weekdays. In the women's shelter, every resident has a personal contact from among the team members. They are at her side to support, advise and accompany her. For example, we help with financial or legal questions, contact with authorities or courts, dealing with experiences of violence, looking for accommodation and work, and developing future prospects.
We believe women who experience violence and help them to develop their own strengths and skills. Our work is based, among other things, on principles such as partiality and helping people to help themselves. Likewise, women's self-determination is our top priority. They determine which topics they would like to work on with us and when. You can find more information about our basic principles at working principles .
We also offer an internship for female social work students. You can find more information at internship .